TestingUy is an event which gathers the region's testing community together. The 2019 edition will take place on May 13th and 14th at Torre de Antel in Montevideo, Uruguay.
These past few years, the testing and software quality communities have grown exponentially within the region. In this 6th edition, TestingUy proposes two days of pure testing: the first one centered around workshops, and the second one around conferences.
This edition will include the participation of Janet Gregory and Lisa Crispin, authors of the «Agile Testing: A Practical Guide for Testers and Agile Teams» book. In addition, the event will encompass several talks and an Agile Testing workshop.
QAlified will be participating in both days with a Workshop and a conference.
Monday 13th – «Test automation with Katalon studio» Workshop (in Spanish), led by Alvaro Da Silva and Gastón Marichal.
Tuesday 14th – Talk: «Artificial Intelligence and Testing: What is happening?» (in Spanish), led by our CEO, Guillermo Skrilec.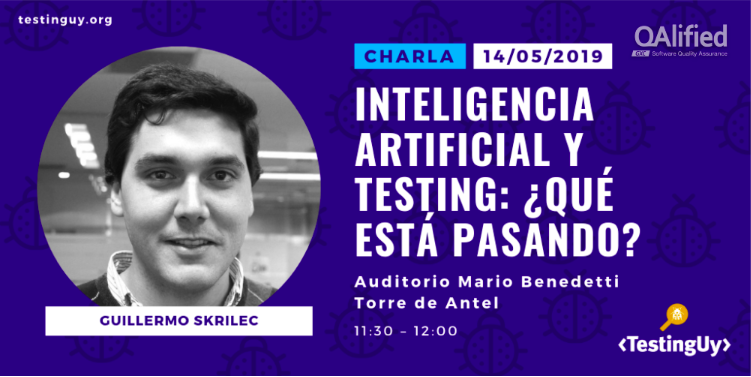 As a member of the organization, QAlified invites you to participate and not miss this new edition. TestingUy will be an excellent opportunity for the testing community to catch up on the most relevant tendencies in the field and to learn about tools that make it possible to leverage the software testing practice.